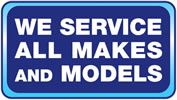 Heat Repair
Is your heating system giving you trouble?

Contact Hartz Heating and Cooling Inc. today at 704-791-0399.  One of our trained service technicians will come to your property and test your heating system. Once they diagnose the problem, the technician will discuss the cost to repair your heat before completing the work.                                                                                        We will have your home warm again in no time.
Heat Replacement
Why replace your heating component?

When your furnace is worn down and no longer able to provide your home with the heat you need, it's time for a replacement. Ask yourself the following questions to decide if it's time to replace your furnace:

- Is the furnace more than 15 – 20 years old? An older furnace is typically less efficient and is probably creating           higher energy bills than a newer model would.
- Have your energy bills been rising with no obvious    explanation? Your furnace may be losing its efficiency and       if it's working harder to produce heat, it's costing you more.
- Is your furnace repair estimate $500 or more? If so, installing a new, efficient model is probably a better                     investment and will save you money in the long run.

Call us today to schedule your free estimate for a new heating system. Our experienced technician will come to your home and evaluate your existing system. The technician will discuss any questions or concerns that you may have regarding your new system.  Our technician will submit to you in writing a detailed proposal outlining all work that will be performed.  All work performed will be permitted and inspected by your local county inspections department.  Financing options available (see the Financing tab for options).
Heat Installation
Are you a general contractor looking for a HVAC contractor?

We offer new residential installation in Cabarrus county and surrounding areas. If you are interested in working with us, reach out to us and discuss your plans. You can email us your house print to hartzhvac@gmail.com. Our experienced technician will do a load calculation. We offer a wide selection of air conditioner models. The technician will submit to you a detailed proposal outlining the work our install crew would do.